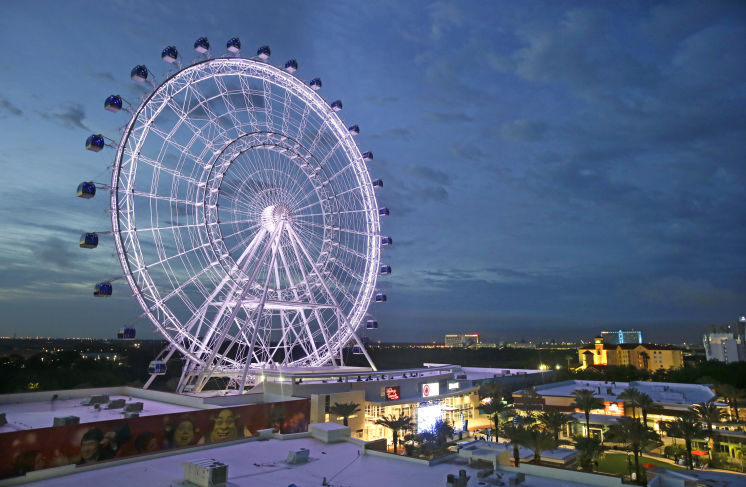 A lot of people wonder what the benefits might be to take timeshare presentation deals versus just paying full retail price. Well, the most obvious reason, of course, would be to save a ton of money, all while still getting the opportunity to stay at the same high-end hotels you'd stay at anyway, and it's all in exchange for taking a 2-hour tour of a host resort or property for a chance to see a timeshare presentation or vacation club offer. Now, I know what you're thinking, there are plenty of horror stories out there, 2 hours turns into 6 hours, hard sell tactics, but things have changed tremendously over the past couple of decades and nowadays the timeshare companies have figured out that those tactics simply do not work.
The presentations these days are easy-going and informative. The goal these days with the resorts is not to force people into buying something they cannot afford or something they will not use. The goal is honestly BIG referral business and good word of mouth advertising. The host property wants you to have such a good time, whether you personally become a member or not, that you will go home and recommend it to your friends and family. So in turn, they will come out and enjoy it and recommend it to their friends and family, etc. Eventually there will be so much buzz about that property they will end up gaining a lot of new customers, and trust us, they will get their new members that will fall in love with their resort either way!
Of course there are plenty of other benefits to these timeshare presentation deals that may also include: Priority reservations, No Blackout dates, cheap or free Entertainment Passes, & the chance to visit places that otherwise would have been too costly, just to name a few.
Naturally, we work with many resorts and Two popular locations that we recently negotiated a few timeshare presentation deals on are Orlando and Daytona Beach, Florida.
Orlando, known for thrill-rides, amusement parks & pure family fun, is just as busy as ever! Orlando is constantly adding new attractions and updating parks and rides. In 2016 we were pleased to welcome the addition of the new Coca-Cola Orlando Eye attraction on International Drive and Universal Studios will be opening a brand new water park, Volcano Bay, in May 2017, so we're very excited for the near future and we're sure to have an increase in visitors over the next few years. An example of a timeshare presentation deal that we're running this week for Orlando is: 4 days and 3 nights accommodations in Orlando, Florida property PLUS 2 FREE 1-Day Adult Passes to Sea World's Aquatica Water Theme Park for Only $398.00 . That is NOT per night or per person, but TOTAL.
Daytona Beach, which attracts thousands of visitors every year for various events, such as Spring Break, Bike Week, and Nascar Races, is also great any time of year. There are plenty of shops to visit, like Angell and Phelps Chocolate Factory, which offers free tours and FREE CHOCOLATE SAMPLES and the Kennedy Space center is just up the road. Of course the beach itself is pretty amazing for building sandcastles with the kids or wading in the water on a nice, sunny day. I'd say "fun in the sun" is an understatement. An example of another of the timeshare presentation deals that we're running this week for the Daytona Beach Area is: 4 days and 3 nights accommodations in Daytona Beach or surrounding beach areas in Florida beachfront for Only $298.00 Total. Again, that is NOT per night or per person.
For either of these, all you have to do is attend a 2-hour tour there at the hosting resort on one morning or afternoon while you're on vacation. There's no obligation to purchase anything and after that, you go on your merry way and continue to have a great vacation, which is our main focus in addition to providing great savings. We would never align ourselves with properties that do not offer the best customer service and great luxury along with the savings. If you're interested in ANY of these timeshare presentation deals, check out this Promotions Website StayPromo (it's a secure site and we found some really good deals there), or please call us at 1 (888) 407-3849 to receive them or have ANY questions answered. Our delightful in-house customer service representatives in Florida in the good ol' US of A are ready for your call. You can also get ahold of us on Twitter at the Premier Travel Resorts Official Twitter Page or message us on Premier Travel Resorts Facebook.
Either way, I hope this helps clarify many things about how it would work to travel on one of these deals which would basically be staying somewhere very nice like you're used to, but saving hundreds if not thousands plus many times having expensive freebies given to you. We hope we informed you and like always, we look forward to sending you on a great vacation. Happy Vacationing!
Social Share