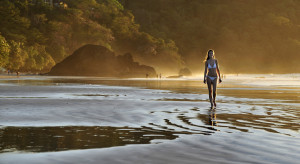 Why Premier Travel Resorts?
As all frequent travelers know, sometimes booking your own vacation can be a hassle, not to mention unnecessarily expensive and time-consuming. There are thousands of websites out there touting the lowest rates and end up being just gimmicks. But really the best way to travel, if you're looking for a good deal and want to save a ton of money, would be to take discount vacation packages. That's where Premier Travel Resorts comes in. There are countless reasons, but here are 4 BIG reasons why you should choose PTR the next time you're traveling to any popular tourist area or vacation hotspot.
1.) Superior Customer Service
First and most important: We have a team of dedicated customer service representatives, in-house and located here in the US, that are committed to ensuring an easy booking process. Since the gain in discounted tour promotions is good word of mouth advertising and friend and family referrals, and we want you to actually travel with us, we literally bend over backwards to make that happen. Even in times of high demand and limited availability, we're your best bet. Rest assured that if we even have 1 room available, you're getting it. Our dedication to making your experience with us a smooth and delightful one is unwavering and that is a guarantee you can take to the bank. The level of customer service we provide is unmatched anywhere else.
2.) No Black Out Dates & Priority Reservations
As mentioned above we want you to actually be able to travel when you want, especially during those busy times of year where the hotel rates skyrocket, and everybody is trying to book the same dates as you, and that is why we've removed any blackout dates from the vast majority of our discounted vacation packages. Booking with Premier Travel Resorts automatically gives you priority reservation dates. We have direct connections with many host resorts and hotels all across the United States and international locations, so we can provide the benefit of setting aside room allotments specifically for our promotions. Pretty cool, huh? That is why, barring any unforeseen event, generally speaking, if you give at least 45 days advance notice, we're able to get you traveling when you want….Heck, even if it's less than 45 days, we will always still try for you.
3.) Save Money
We all love to save money, and Premier Travel likes to help you save! A week's vacation for a family of 4 is likely to cost $2000, just for the accommodation, and if you want to start checking out the entertainment in the area and that can easily bring the cost of the vacation to $2500+. With Premier Travel Resorts discount vacation packages, we like to bundle the accommodations with the entertainment, that way you can optimize your savings and have more fun on your vacation. Also, since we have direct contracts with these properties, we get great discounts on area attractions that we can pass on to you!
4.) Visit New Places
Susan Sontag, a famous writer and filmmaker from Tucson, AZ, once said, "I haven't been everywhere, but it's on my list." This is true for many people, and some people just let that list keep growing and growing and never cross any places off. Here at Premier Travel we encourage our members to go out and see new places and even revisit some of the places they've already been. We offer stays that range from 2 nights all the way to 7 nights. Although we are based in Florida and do great in boosting the tourism here in our own beautiful Sunshine State, we offer destinations all the way from Phuket, Thailand to Playa Hermosa in Costa Rica, and even lots of other domestic locations, like Branson, Vegas, Myrtle Beach, just to name a few. We are always keeping an eye out for new locations we can offer to our customers, so we're always adding new promotional destinations.
Premier Travel Resorts is a great choice to help with accommodations plans and savings. We enjoy helping people save money on discount vacation packages and we also love all the smiles we create and the joy we bring into people's lives when we send them on a great vacation for about 25% of what they'd normally spend. Give us a buzz at 1(888) 407-3849 or on Premier Travel Resorts Twitter Page to check in and see what we're running. Talk to you soon.
Social Share